Welcome New UNC Asheville Bulldog!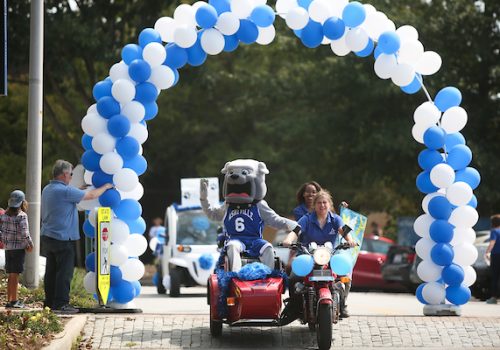 Congratulations on your new role and welcome to the University of North Carolina Asheville. The first days, weeks, and months of your employment will be filled with excitement, a wealth of information, and many questions. Your work is integral to our mission and we look forward to seeing what we can accomplish together!
This site includes tips and resources to guide you to information to get started, explore your benefits, and where to reach out if you need more assistance.
Before You Start
How to prepare for your arrival at the University of North Carolina Asheville
Learn More
Milestones
We want to make it easy for you to get set up in your new position. Follow these steps to complete your hire, get paid on time and maximize your benefits.
Learn More
Virtual Campus Tours
Take a video tour or more to explore campus no matter where you are.
Learn More
Getting Around Campus
Learn how to get around and park on campus.
Learn More
Resources
Learn about some of the many resources available to you right here on campus.
Learn More
Explore Asheville
Learn about all there is to see and do in Asheville and the surrounding area.
Learn More
ITS
ITS provides computing, networking, and technical support services faculty, staff, and students.
Learn More
Onboarding Orientation
Spend your first day in our New Employee Orientation with the onboarding welcome team!
Learn More
Polices
Be sure to familiarize yourself with the many policies that govern UNC-Asheville faculty and staff.
Learn More
Campus Safety & Security
From Police and Emergency Management, to Environment, Health and Safety, Public Safety keeps a safe, secure, and service oriented environment for its students, faculty, staff, alumni, and visitors.
Learn More
Pay Day
Information on the current year's pay schedule.
Learn More